The sacred fig tree known as the "Ashvattha" or "Peepal"  in the Bhagavad Gita
In the Bhagavad Gita, a 700-verse ancient Indian text that is part of the Indian epic Mahabharata, there is a metaphorical description of a sacred fig tree known as the "Ashvattha" or "Peepal" tree. This tree is used as a symbolic representation to convey deeper philosophical and spiritual concepts.
In Chapter 15, Verse 1 of the Bhagavad Gita, Lord Krishna describes the "Ashvattha" tree to Arjuna:
"ऊर्ध्वमूलमधःशाखमश्वत्थं प्राहुरव्ययम् |
छन्दांसि यस्य पर्णानि यस्तं वेद स वेदवित् ||"
"Urdhvamūlamadhaḥśhākhamashvatthaṁ prāhuravyayam
Chhandānsi yasya parṇāni yas taṁ veda sa veda-vit"
Translation:
"They speak of an eternal Ashvattha tree with its roots above and branches below. Its leaves are the Vedic hymns, and one who knows this tree is the knower of the Vedas."
In this metaphor, the Ashvattha tree symbolizes the cycle of birth and death, the material world, and the impermanence of life. The roots above represent the higher spiritual reality, while the branches reaching downwards represent the material manifestation. The leaves symbolize the Vedic hymns and sacred knowledge.
Krishna uses this metaphor to explain the eternal nature of the soul (Atman) and the temporary nature of the physical body. He encourages Arjuna to transcend the material attachments and reach the higher spiritual reality by recognizing the impermanence of the material world.
The Bhagavad Gita is rich in allegorical language and metaphors like the Ashvattha tree, which convey profound philosophical teachings about duty, spirituality, and the nature of existence.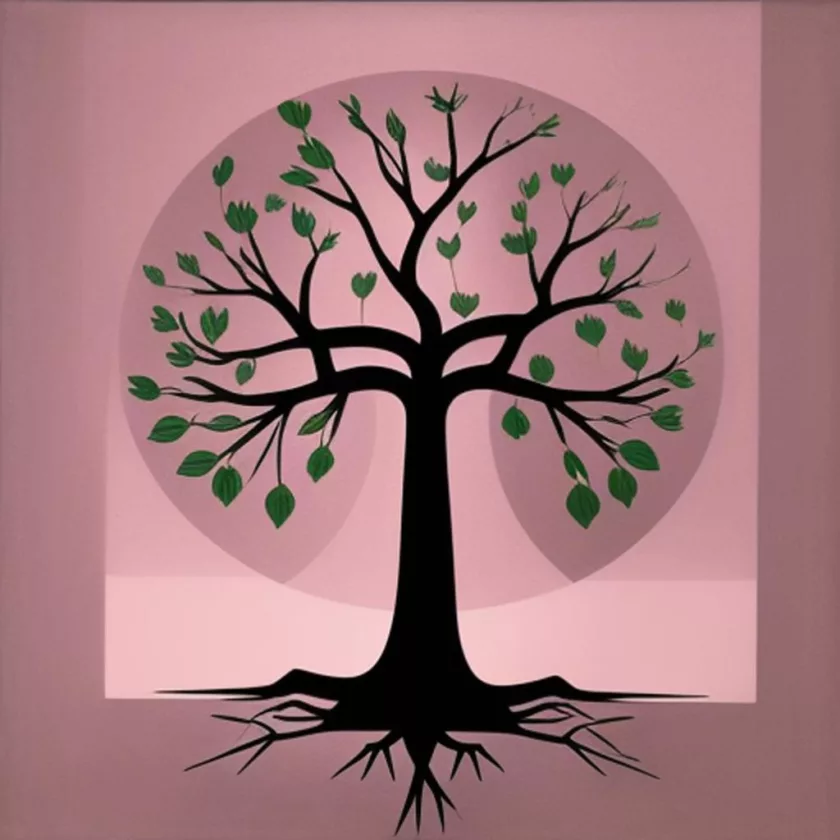 Shop Corner
Ashvattha on Amazon
Peepal tree on Amazon
Sacred fig tree on Amazon
Vedas on Amazon
Bhagavad Gita on Amazon
Thank you for likes, shares and comments!
Source OpenAI's chatGPT-3 Language Model, AI trot and Fleeky
images Picsart and MIB

©️ help43
Invest in your future
Take time to learn
Learn affiliate marketing & build your own website with an awesome community and me. Invest in your future, take time to learn and earn. You can be a starter for as long as needed to master the basics before jumping higher. Give it a try, you will not regret! See for yourself...
No tags for this post.