Recipes for the appetizers of the "Fennel Feast" Menu
Appetizer 1: Fennel and Citrus Salad
Indulge in the refreshing harmony of flavors as the crisp, anise-like notes of fresh fennel dance gracefully with the vibrant citrusy tang of oranges and grapefruits. This Fennel and Citrus Salad is a delightful symphony of textures and tastes, where the aromatic fennel meets the juicy sweetness of citrus fruits, all elegantly dressed in a light and zesty citrus vinaigrette. Each bite is a tantalizing journey through a garden of fresh sensations.
Ingredients
1 large fennel bulb, thinly sliced
2 oranges, segmented
1 pink grapefruit, segmented
Mixed salad greens (arugula, baby spinach, or mixed greens)
2 tablespoons olive oil
1 tablespoon fresh lemon juice
1 tablespoon fresh orange juice
1 teaspoon honey
Salt and pepper, to taste
1 tablespoon toasted fennel seeds (optional, for garnish)
Instructions
Prepare the fennel by removing the outer tough layer and slicing it thinly using a sharp knife or a mandoline slicer.
To segment the oranges and grapefruit, cut off the ends, then slice off the peel and pith, following the curve of the fruit. Carefully cut between the membranes to release the juicy segments. Discard any seeds.
In a large bowl, combine the sliced fennel, orange segments, and grapefruit segments with the mixed salad greens.
In a separate small bowl, whisk together the olive oil, fresh lemon juice, fresh orange juice, honey, salt, and pepper to make the citrus vinaigrette.
Drizzle the citrus vinaigrette over the salad, gently tossing to coat all the ingredients.
Garnish with toasted fennel seeds if desired, and serve the Fennel and Citrus Salad chilled for a vibrant  appetizer.
Appetizer 2: Fennel and Roasted Garlic Hummus
Embark on a captivating journey of flavors with this Fennel and Roasted Garlic Hummus, where the earthy richness of roasted garlic entwines with the delicate essence of fennel. Creamy, smooth, and utterly addictive, this hummus is an enchanting spread that beckons you to savor its beguiling taste. Perfectly complemented by warm pita bread and crisp vegetable sticks, this appetizer will leave you craving for more of its magical allure.
Ingredients
2 cups cooked chickpeas (canned or cooked from dried)
1/4 cup tahini (sesame paste)
3 tablespoons fresh lemon juice
2 tablespoons extra-virgin olive oil
2 garlic cloves, roasted (see instructions below)
1/2 cup fennel bulb, chopped
1 teaspoon ground cumin
1/2 teaspoon ground coriander
Salt and pepper, to taste
Warm pita bread and vegetable sticks (carrots, cucumber, bell peppers) for serving
Instructions
To roast the garlic, preheat your oven to 375°F (190°C). Slice off the top of the garlic bulb to expose the cloves, drizzle with a little olive oil, and wrap tightly in foil. Roast in the preheated oven for 40-45 minutes or until the cloves are soft and golden. Let it cool before use.
In a food processor, combine the cooked chickpeas, tahini, fresh lemon juice, olive oil, roasted garlic cloves, chopped fennel, ground cumin, ground coriander, salt, and pepper.
Blend the mixture until smooth and creamy, scraping down the sides of the food processor as needed. If the hummus is too thick, add a little water or more lemon juice to reach your desired consistency.
Taste and adjust seasoning if necessary, adding more salt, pepper, or lemon juice as desired.
Transfer the Fennel and Roasted Garlic Hummus to a serving bowl, drizzle with a little extra olive oil, and garnish with a sprinkle of ground fennel seeds or fresh fennel fronds.
Serve the hummus with warm pita bread and an assortment of crisp vegetable sticks for a tantalizing appetizer that will leave your taste buds enchanted.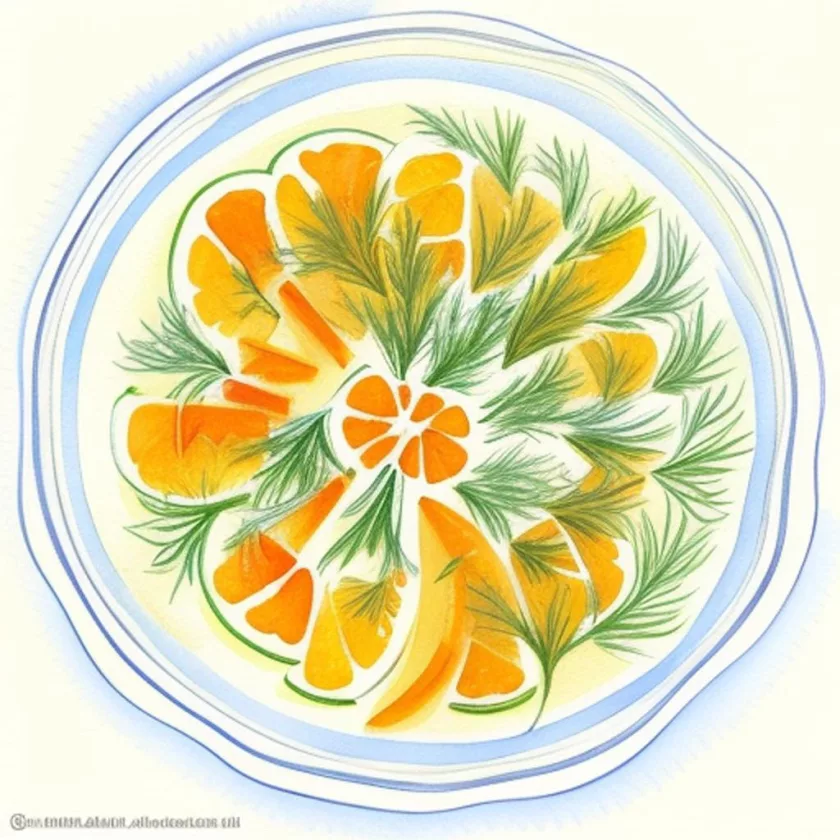 Happy tasting! ✨😋
Source OpenAI's chatGPT-3 Language Model, AI trot and Fleeky
images Picsart and MIB

©️ help43
Invest in your future
Take time to learn
Learn affiliate marketing & build your own website with an awesome community and me. Invest in your future, take time to learn and earn. You can be a starter for as long as needed to master the basics before jumping higher. Give it a try, you will not regret! See for yourself...
Related posts