Mango Salad
Mango Salad with Fresh mango slices, Mixed greens, Red onion, Cherry tomatoes, Cucumber, Avocadoand Lime vinaigrette
Ingredients
2 ripe mangoes, peeled and sliced
4 cups mixed greens
1/4 red onion, thinly sliced
1 cup cherry tomatoes, halved
1/2 cucumber, sliced
1 avocado, diced
Juice of 1 lime
2 tablespoons olive oil
Salt and pepper to taste
Instructions
In a large salad bowl, combine the mixed greens, red onion, cherry tomatoes, cucumber, and avocado.
In a small bowl, whisk together the lime juice, olive oil, salt, and pepper.
Pour the dressing over the salad and toss gently to combine.
Add the sliced mangoes on top of the salad.
Serve the mango salad immediately and enjoy!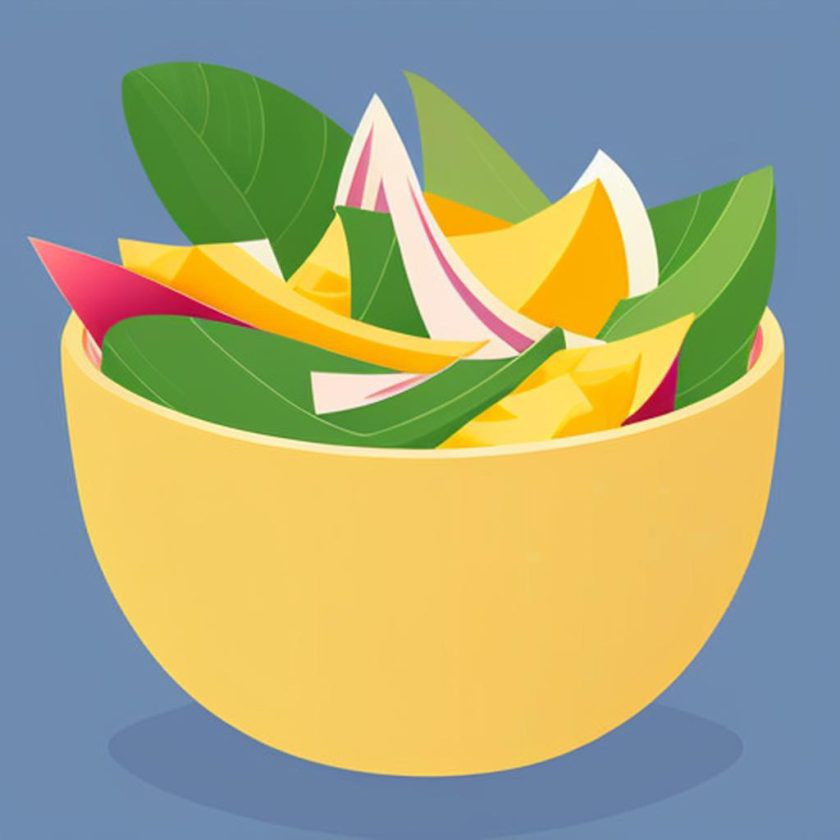 Source OpenAI's chatGPT-3 Language Model, AI trot and Fleeky
images Picsart and MIB

©️ help43
Thank you for likes, shares and comments! 🌳🌴🌲🌵
Invest in your future
Take time to learn
Learn affiliate marketing & build your own website with an awesome community and me. Invest in your future, take time to learn and earn. You can be a starter for as long as needed to master the basics before jumping higher. Give it a try, you will not regret! See for yourself...
Related posts