Ecosystem Players and Nature: Importance of consumers
Consumers are a crucial component of the Earth's ecosystem and play a vital role in maintaining the health and balance of the overall system. 
Here are some of the reasons why consumers are important
Energy
Consumers obtain their energy by consuming other organisms, either directly or indirectly. They are an important link in the food chain, transferring energy from producers to higher-level consumers.
Nutrient cycling
Consumers are involved in nutrient cycling by consuming other organisms and releasing nutrients back into the ecosystem through their waste products.
Predator-prey relationships
Consumers play a critical role in regulating the populations of other organisms through predator-prey relationships. This helps to maintain the balance of the ecosystem and prevent any one species from becoming too dominant.
Seed dispersal
Some consumers, such as birds and mammals, are important for seed dispersal. They consume fruit and other plant material and spread the seeds as they move around the ecosystem.
Pollination
Insects, birds, and other animals are important for pollination, which is essential for the reproduction of many plants.
Ecosystem health
The presence and activity of consumers can be used as an indicator of the health of an ecosystem. Changes in the populations of consumers can be a sign of problems within the ecosystem.
Consumers are a crucial component of the Earth's ecosystem, providing energy, regulating populations, facilitating seed dispersal and pollination, contributing to nutrient cycling, and indicating the health of the ecosystem. Without consumers, the entire ecosystem would be thrown out of balance, leading to a breakdown in the system.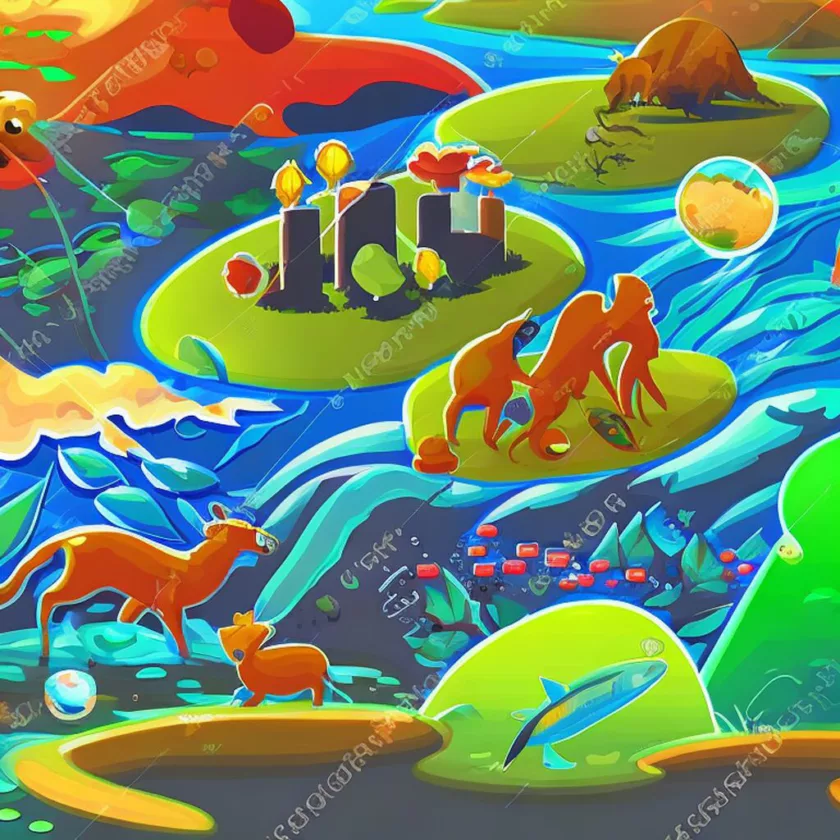 Source OpenAI's chatGPT-3 Language Model, AI trot and Fleeky
images Picsart and MIB

©️ help43
Thank you for likes, shares and comments! 🌳🌴🌲🌵
Invest in your future
Take time to learn
Learn affiliate marketing & build your own website with an awesome community and me. Invest in your future, take time to learn and earn. You can be a starter for as long as needed to master the basics before jumping higher. Give it a try, you will not regret! See for yourself...