A road in the forest and the beauty of its trees 
Once upon a time, there was a winding road that cut through a lush forest. The road was surrounded by trees of all kinds, each one more beautiful than the last. The forest was filled with the sweet smell of pine from the tall conifers that towered above, and the vibrant colors of the leaves from the deciduous trees provided a stunning display in the autumn.
As the road wound through the forest, travelers would pass by trees from different continents, each with its own unique beauty. The road started in the Americas, where giant redwoods and Douglas firs lined the way, their towering heights stretching up to the sky. The rustling of their leaves could be heard for miles around, like the sound of a distant waterfall.
As the road wound further into the forest, the trees changed to the birch and oak trees of Europe. Their twisted trunks and sprawling branches provided a canopy of shade that protected the road from the bright sun. The road became a tunnel, with the green leaves of the trees forming a protective arch over the heads of those who passed beneath.
As the road wound deeper into the forest, the trees changed once again. This time, they were the tall eucalyptus trees of Australia, with their peeling bark and fragrant leaves. The air was filled with the scent of eucalyptus oil, and travelers felt invigorated and refreshed as they breathed in the cool, crisp air.
As the road began to curve and twist once again, the trees changed to the slender bamboo stalks of Asia. The bamboo rustled and swayed in the breeze, and the sound of their leaves was like the gentle murmur of a flowing river. The green leaves of the bamboo filtered the sunlight, casting a dappled shade over the road and creating a serene and peaceful atmosphere.
Finally, the road emerged from the forest, having wound its way through trees from all over the world. Travelers who made the journey through the forest were filled with a sense of awe and wonder at the beauty of the trees they had seen. They left with a renewed appreciation for the natural world and the incredible diversity of life that it contains.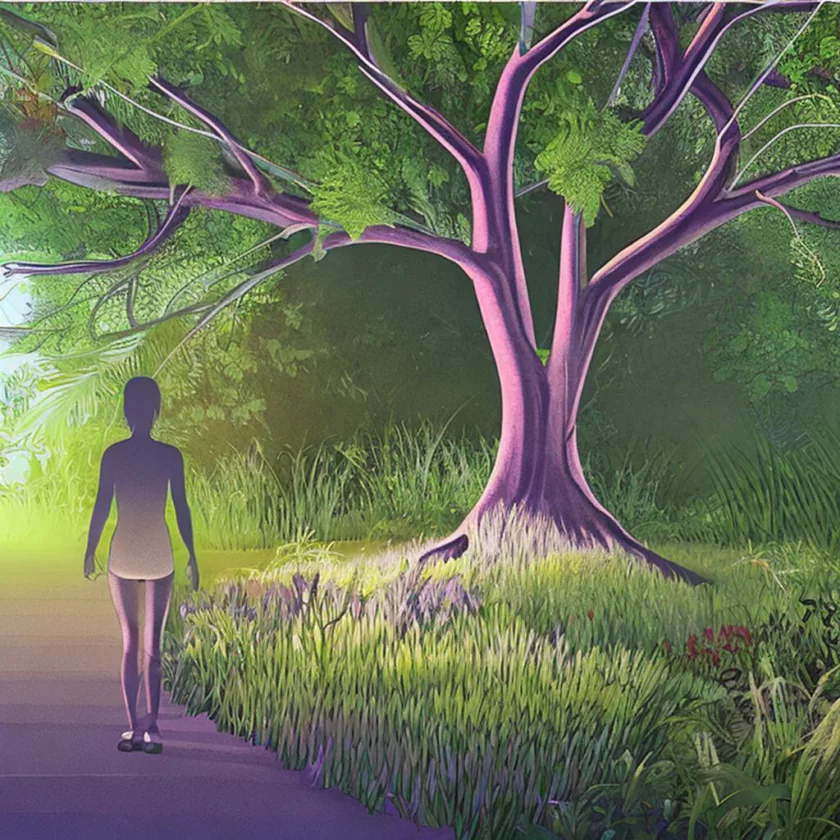 Thank you for likes, shares and comments! 🌳🌴🌲🌵
Source OpenAI's chatGPT-3 Language Model, AI trot and Fleeky
images Picsart and MIB

©️ help43
Invest in your future
Take time to learn
Learn affiliate marketing & build your own website with an awesome community and me. Invest in your future, take time to learn and earn. You can be a starter for as long as needed to master the basics before jumping higher. Give it a try, you will not regret! See for yourself...