Maniola butterflies
Botanicals of the maniola genus butterfly
The Maniola genus is a group of butterflies in the Nymphalidae family, commonly known as meadow browns. While meadow browns are not plants, they are often found in meadows and grassy areas where many different types of botanicals can be found. Some common plants that may be found in areas where meadow browns are present include:
Grasses: Many species of grasses provide food and habitat for meadow browns, including fescue, timothy, and brome grasses.
Wildflowers: Meadow browns may feed on the nectar of a variety of wildflowers, including thistles, dandelions, clovers, and oxeye daisies.
Shrubs: Shrubs like blackberry bushes and dogwoods can provide shelter and food for meadow browns.
Trees: Trees like oak and birch can provide shade and shelter for meadow browns.
Meadow browns can be found in a variety of habitats, from grassy meadows to woodland clearings, and their presence is often an indicator of a healthy ecosystem with a diverse range of plant life.
Characteristics of the Maniola butterfly species
Size: Meadow browns are medium-sized butterflies, with wingspans ranging from 40 to 60 millimeters.
Color: The upper side of the wings of the Maniola butterfly is typically brown, with distinctive eyespots or ocelli on the forewings. The underside of the wings is lighter in color, often with a pattern of lines and spots.
Habitat: As their common name suggests, meadow browns prefer grassy areas such as meadows, fields, and hedgerows.
Behavior: Meadow browns are active during the day and are commonly seen basking on grasses or flowers in the sun. They are strong fliers and can be difficult to catch.
Diet: Adult meadow browns feed on nectar from a variety of flowers, while the larvae feed on grasses.
Range: The Maniola genus is found throughout much of Europe and Asia, as well as parts of North Africa.
Meadow browns are a common and widespread butterfly species with distinctive markings and a preference for grassy habitats.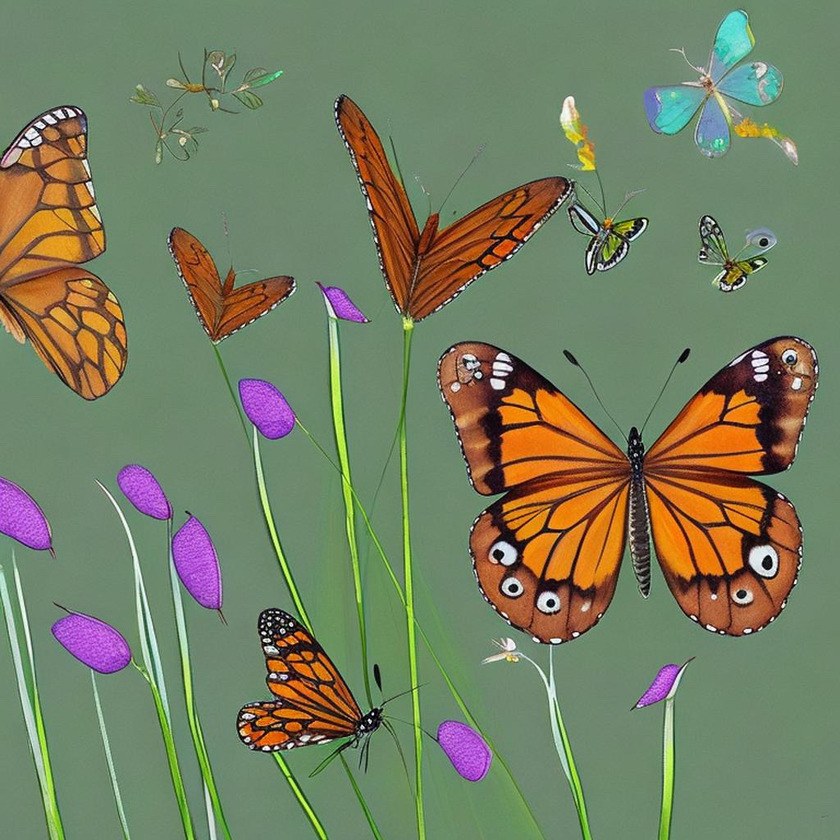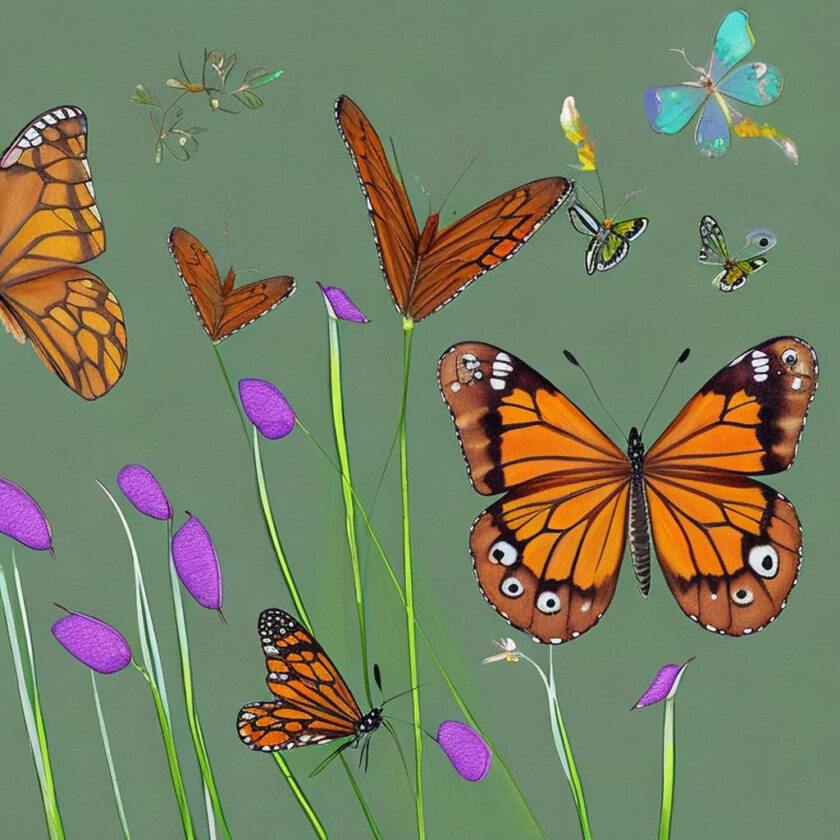 Source OpenAI's chatGPT-3 Language Model, AI trot and Fleeky
images Picsart and MIB

©️ help43
Thank you for likes, shares and comments! 🌳🌴🌲🌵
Invest in your future
Take time to learn
Learn affiliate marketing & build your own website with an awesome community and me. Invest in your future, take time to learn and earn. You can be a starter for as long as needed to master the basics before jumping higher. Give it a try, you will not regret! See for yourself...
No tags for this post.